Exploring Europe's culture wars on the EARS dashboard
Reading time:
3
minutes
Exploring Europe's culture wars on the EARS dashboard
What can we learn about culture wars and religion in Europe by using the EARS dashboard? Read our explainer to find out more.
Throughout the 2010s, observers across Europe noted how the increase of populist political ideology was often linked to the idea of 'culture wars'.[1] [2] [3] Given their importance to histories of European society, religions have unsurprisingly become features of these clashes.
In order to track this pattern, the EARS dashboard has held cultural wars as one of its tags since its inception in 2019. This tag comes with the definition of cultural wars being "group conflict caused by the opposition of ideas, beliefs, or practices." With this in mind, analysts writing summaries for the dashboard have tagged about 2,300 articles as being relevant to this term.
With such a large number of articles, the dashboard is a great resource for those wishing to investigate the link between religion and culture wars in recent years. However, sorting through 2,300 summaries may be quite time consuming. Therefore, this article seeks to give some ideas on how to narrow down your search, not just for culture wars, but for any of the issues covered by our dashboard.
Multi-topic searches
One of the best ways of filtering your search on the dashboard is by selecting multiple options on the topics drop-down menu. This allows you to narrow down the number of options and isolate the specific articles you are looking for. Remember you must click the & sign to search articles that include both tags.
But how can you know which two or more topics will return a good number of results? One of the most efficient ways of discovering this is to use the 'Topic Venn', which can be found on the left-hand menu.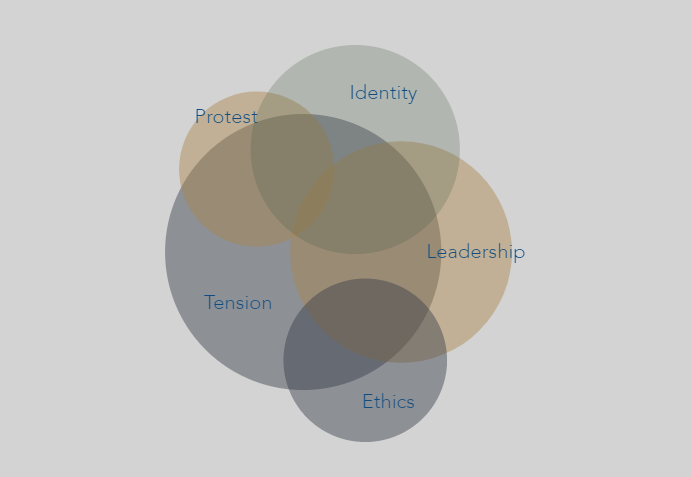 If we look at the Topic Venn for articles over the last year, we can see the five topics which have the greatest overlap with culture wars. These are tension (345 articles), leadership (222), identity (198), ethics (121), and protest (78). We can then use the & button to add one of these terms to our search, as shown below.

We can then further refine our search by using other filters. For example, if we wanted to look at articles relating to leadership and culture wars in one specific country, we can select that using the drop-down box. For example, by adding Poland, we receive 11 articles from the last year, related to a variety of themes as seen below. These include articles that are either written in Poland or are about Poland.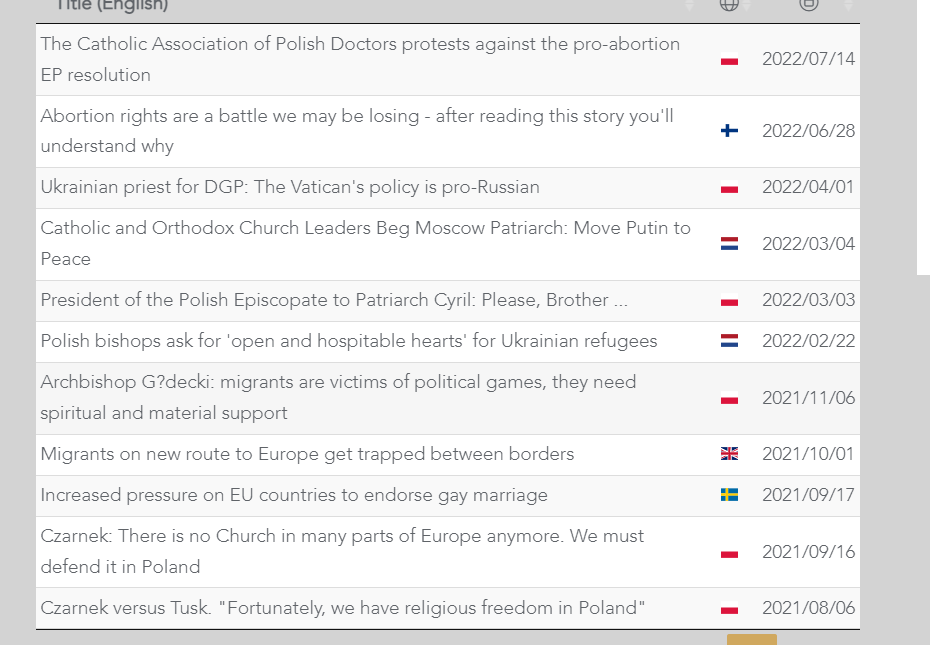 Tracking global developments
An alternative – or addition – to combining topics is to use the Global Developments list to better narrow down our search. Whilst the Topics list relates more to the general themes in society and religion in Europe, the global developments offer ways of tracking how these themes relate to wider global trends and patterns. By doing this we can place these themes in greater context.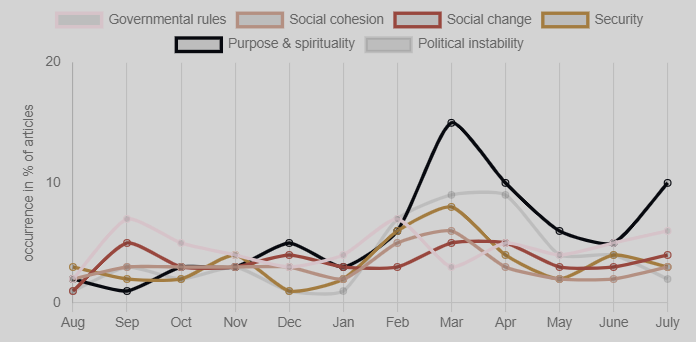 By setting cultural wars as our topic and using the timeline function, we can view how global developments have risen and fallen in terms of their occurrence in dashboard summaries.
As shown in the graph, in March 2022, there was a significant increase in the number of articles using both the cultural wars topics tag and the purpose & spirituality global developments tag. Using these two terms, we can explore why this is the case.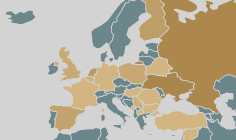 As our countries map shows, the reason for this spike was the start of the Ukraine-Russia conflict in late February 2022. Throughout March 2022, the dashboard recorded many articles relating to the conflict which emphasised the political turmoil created by the invasion and how religious leaders often offered either theologically-based explanations or condemnations of what was happening.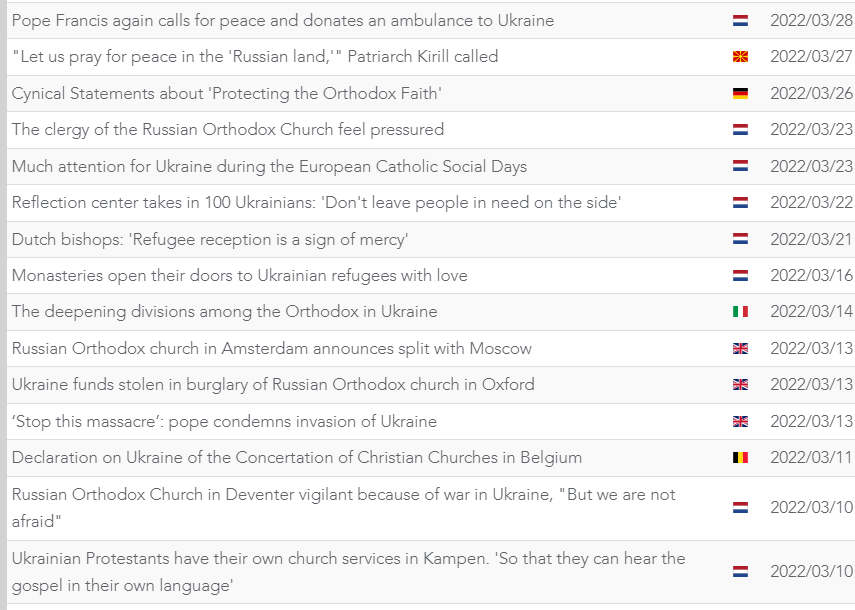 Some of the 43 articles from February-March 2022 that use the culture wars, purpose and spirituality, and Ukraine tags
To conclude, the EARS dashboard provides both a large number of summaries from various European nations and languages as well as the tools with which to find what you are looking for. We hope you also enjoy using it for your own interests and research.
Learn more on the EARS dashboard
The EARS dashboard allows you to gain insight into a large number of topics, including abuse. It is a free tool that allows you to make connections like those described above, and to find out about relationships between interesting subjects across Europe. Please visit the dashboard to learn more.
Interested in similar topics? Go to our Dashboard and get free updates.
---
Sources
[1] The roots of right-wing populism in Central and Eastern Europe: at the nexus of neoliberalism and the global culture wars | Euro Crisis in the Press
[2] Populism and the European Culture Wars : The Conflict of Values between Hungary and the EU