2,900+ articles on COVID-19 in the EARS dashboard
Reading time:
2
minutes
2,900+ articles on COVID-19 in the EARS dashboard
The EARS dashboard is a collection of summaries from European media articles on religion and society. Between early January 2020 and mid-September 2021, we have added over 2,900 summaries on the topic of COVID-19 and its relation to religion. This means that 31% of all article summaries added during this time relate to COVID-19 in some way.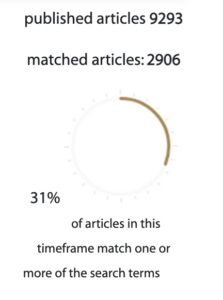 Insights on COVID-19 and religion
The word cloud below was generated from the dashboard. As can be seen, this collection of summaries leads to some interesting insights into the relationship between religion and COVID-19.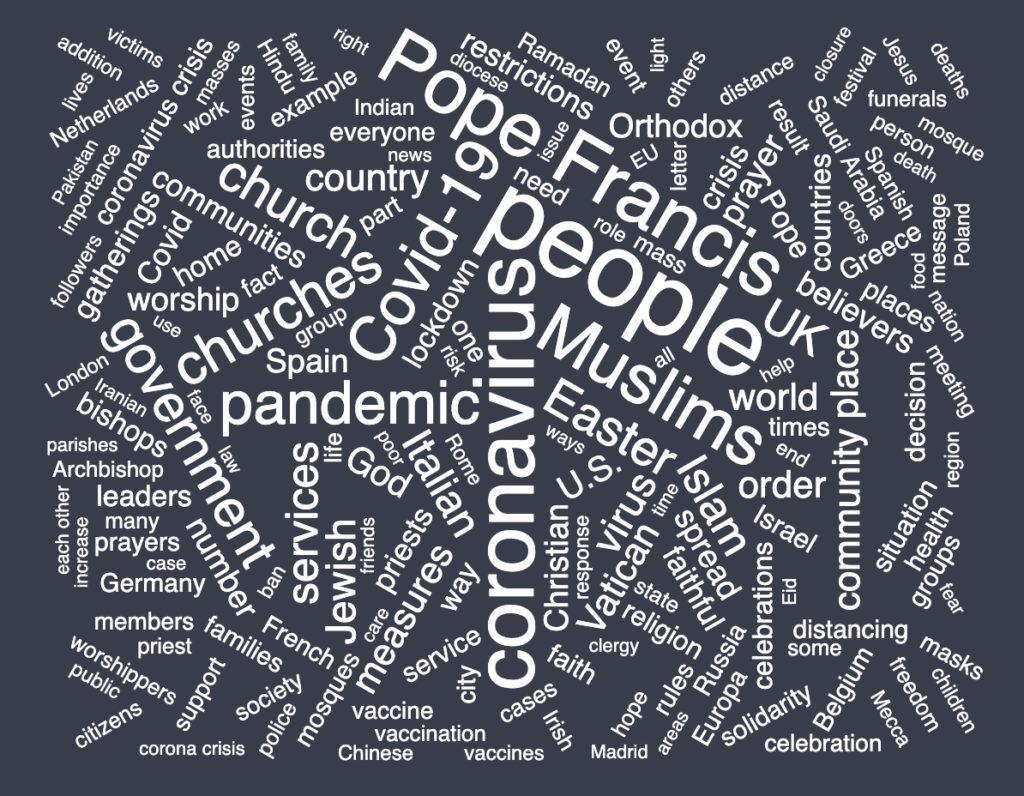 What is next?
We see that media coverage on the relationship between COVID-19 and religion is slowly declining. 35% of all news summaries on the EARS dashboard covered the topic of COVID-19 in April 2021 – when the number of COVID-19 cases spiked across Europe as well.[1] However, this number fell to 6% in September 2021. Nevertheless, our analyst team will keep covering the news on religion and COVID-19 as published in media across Europe.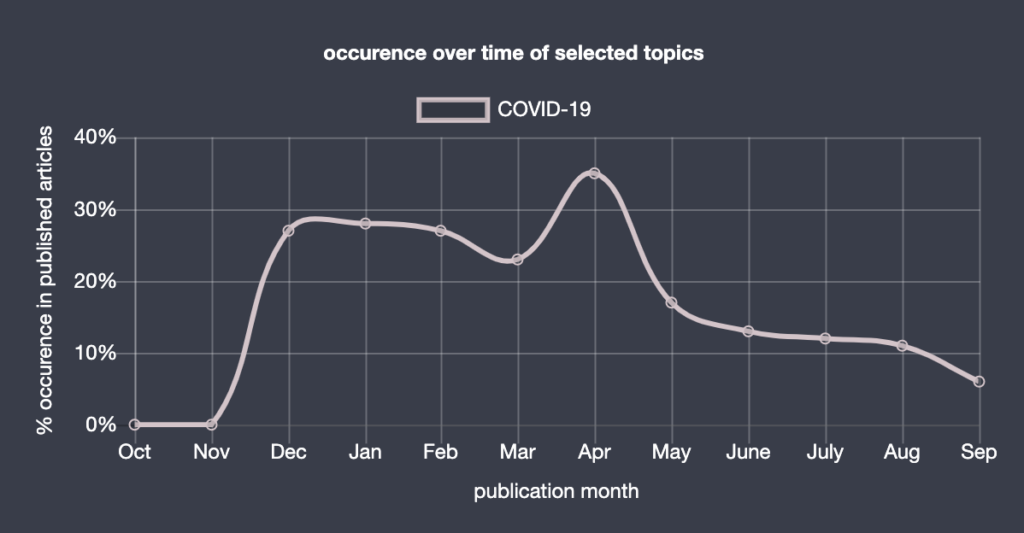 Learn more on the EARS dashboard
By creating a free account on the EARS dashboard, you can recreate this search or retrieve many other insights on topics such as leadership, protest, tolerance, and more. Read this step-by-step guide to learn how to activate advanced search on the dashboard.
---
Sources